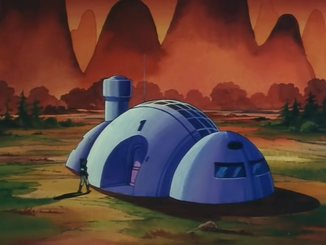 A Capsule House is a house that can be put into a capsule. There are different models that have been designed by Capsule Corp.
Capsule Houses
Bulla's Capsule House
Bulla owned a Capsule House as she was traveling to find the dragonballs with Steve. She set camp in the desert before traveling any further. On the way to a fort, she lost the capsule along with her belt.
Bulla's House
Main Article: Bulla's House

Bulla's House is also a capsule house. It is also bigger and possesses more rooms.
Steve's Capsule House
Steve also owns a capsule house that he used to set camp with Bulla after they escaped from Kai Jungle. It is also bigger than the original house and even Bulla's house.